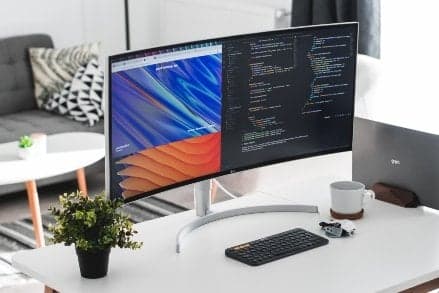 What is Visual Composer and WPBakery Page Builder?
Visual Composer and WPBakery Page Builder are both WordPress plugins. There are many differences between the two, although there are also many similarities. Once upon a time they were created by the same developers and sold by Envato as the same product. However Visual Composer wanted to develop one of the products further. Yet came up against contractual difficulties with Envato who were the main online distributor for the product. Therefore the only way to continue to sell both versions of the plugin as two separate entities were to re brand a portion of the business.
WPBakery Page Builder was then born as a re-brand of the existing Visual Composer product. Meaning the new leg of business branded as Visual Composer could then be further developed while providing it's own support. Outwith WPBakery Page Builder, which continues to exist as a completely separate plugin.
Let's explore the two different plugins in more detail and look at why they would be useful when building your website.
Key Differences Between Visual Composer and WPBakery Page Builder
The easiest way to explain the difference between the two is that the WPBakery Page Builder plugin is only used for content creation. Meanwhile the Visual Composer Website Builder allows you to develop a full website, including headers and footers. Let's take a look at each plugin separately.
WPBakery Page Builder
As we've already established, WPBakery Page Builder is a re-brand of the existing Visual Composer plugin. Performing the same capabilities for content creation on the pages of your website. It's drag and drop editor functionality provides an easy format for creating text blocks, adding images and integrating Google Maps. As well as embedding video content and contact forms within your design.
The plugin, like WordPress, uses short code which means that your site isn't bogged down with length script ensuring that the load time is fast. As a result providing a better user experience. However the downside to this is that if you should ever wish to move a way from this plugin then the transition may be slightly more complicated.
WPBakery Page Builder is compatible with a wide range of WordPress themes. Although there are some which aren't currently compatible and may need to be customised to allow both to work seamlessly together. It's a paid plugin that, at the time of publishing this post, costs approximately £37 for a single site licence. This is open to lifetime updates so offers great value for money. The only thing that does need to be updated is the support, which should be renewed every six months.
Pros
– Page Builder Editor
– User Friendly Interface
– Drag & Drop Editor
– Uses Short Code
– Low Cost for Lifetime Access
– Great Support
– Widely used and Reliable
Cons
– Paid Plugin
– Uses Short Code
– Must be Used Alongside a Theme to build an Entire Website

Visual Composer
Visual Composer Website Builder is the new version of the originally named Visual Composer. Allowing you to develop a full website including content, headers, footers and sidebars from the same single editor. Unlike WPBakery Page Builder which is used in addition to a theme. The plugin performs many of the same original functions of the existing Visual Composer editor, with its drag and drop functionality. Only this newer version allows you to preview live updates and has a more streamlined design.
Visual composer has been completely redesign so it's no longer short code based. Therefore ensuring that if the plugin is ever disabled, your websites code is still fully maintained. Meanwhile, all elements are now served from a cloud based hub. Ensuring your website loads faster as it's database isn't being maxed out with unused software. There are also hundreds of elements available for faster website development, that can be incorporated within your designs. As well as maintaining many of the original features of the existing plugin.
Visual Composer offers a free version, however if you do wish to use the features of header and footer design with the plugin then the premium version would be required. This retails at approximately £48, at the time of publishing this post. Providing a single website licence which unlike WPBakery Page Builder does needs to be renewed annually.
Pros
– Website Builder Software
– Drag & Drop Editor
– Doesn't Use Short Code
– Has a Free Option
– Ability to Preview Live Updates
– Elements Served From A Cloud Based Hub
– Ability to Design Mobile Specific Designs
Cons
– Paid Premium Version Offers The Best Features
-A Renewal Fee Must Be Paid Annually To Maintain the Service
If you'd like to learn more about the specific features of the two, you can find a full list of the differences between Visual Composer Website Builder and WPBakery Page Builder on the Visual Composer Website.
Visual Composer and WPBakery Page Builder – Our Choice
At Primal Space the majority of our WordPress website designs are built using the WPBakery page builder. We feel that using this plugin gives the most beneficial functionality to develop our designs. Not only creating beautiful websites. But also ones that our clients have the freedom and confidence to be able to update themselves ongoing, long after the project is complete.
Don't get us wrong, we aren't knocking Visual Composer, it has it's place. However we feel that it's slightly more complex dashboard is aimed more at experienced developers than every day users. While it's annual subscription renewal provides an additional cost which in our eyes doesn't provide a great return on investment. For these reasons, we opt for WPBakery page builder as our website development plugin of choice.
Hopefully you'll now have a greater understanding of the two offerings and which one best suits your needs. If Primal Space are developing your website then we can point you in the right direction for getting set up with one of these plugins. You will also require your own licence for your site which can be purchased by you directly and your licence key added to the dashboard of your WordPress admin area. If you have any questions on how to access this then be sure to contact us.
Did you find this post helpful? Check out our WPBakery User Guide and Visual Composer User Guide for helpful hints and tips on how to navigate the admin area and perform essential functions using these plugins.
Did you know that we also offer WordPress website hosting? It's designed to support this specific CMS platform and the continued growth of your business with beneficial features and monthly support.
Got a website idea in mind? Send us your requirements to discuss your digital design project.