17 Jul 2016

Client Requirements for Website Design

So you've just signed your terms and engaged in website design services with Primal Space, but what next? It can be a daunting process if you've never undertaken a project like this before. We are often asked by clients before a website design project commences; 'What is required?' So we've decided to write everything down in this handy guide making life much easier for you, our new web design client, going forward. Below we have detailed exactly what you will need, helping you prepare to get started with the project before and work at our end can commence.

No matter what stage you are at with your website design idea. You can use this blog article as a great reference point for what you will need to put together. It's worth noting that this is a general guide we have written here. And not every concept in this article may apply to your website design. But the majority certainly will, as most of the list are core aspects of any website. It's important though to note here, that if you are having your website designed by our good selves at Primal Space. The information that we detail in this list will be required to be provided to us before we start building and designing your website. If you aren't yet at that stage, you might want to go back a step and check out the post about  gathering specifications and the goals of your new website.
Website Design Requirements
Your Idea and Vision
Arguably the most important part of the whole preparation process in terms of what you will need… Tell us all about your idea! What do you want the website to possess? What will it stand for? What is the purpose of the website? Will your WordPress website require WooCommerce functionality to allow customers to shop online? …Please tell us as much as possible!
It's important to have everything in a clear structure that is easy for us to follow. Your ideas and visions can be collated into documents or moldboards if you like and provided as such to us. Or you can jot down your thoughts into the body of an email and send that to us. Or we can meet face to face for coffee and you can tell us all about your new website concept. Free cake will generally be provided. What more can you ask for from your website designer?
Colour Scheme
If you have a particular colour (or colour spectrum) that needs to be featured throughout the website. You'll need to specify this to us. We'll require the 6-digit hexadecimal colour code for the colour you want to use. We recommend using the Hex colour picker website here – Hex Colour Picker. For a website design, we generally like to stick to a base of 3 or 4 colours at most. With 2 of those colours generally being black or white. If you've read other articles on our website. You'll already know that we are lovers of white space within a website design. Allowing your content to take centre stage so to speak! The colour you provide to us from the hex colour chart will generally be our brands colour. Or the main colour that you want to be used through the theme of your website design.
Fonts
Have you decided on specific fonts that you'd like to be used within the design to depict your brands image? These fonts should be consistent throughout all marketing materials as well as company logos to create a concise brand identity.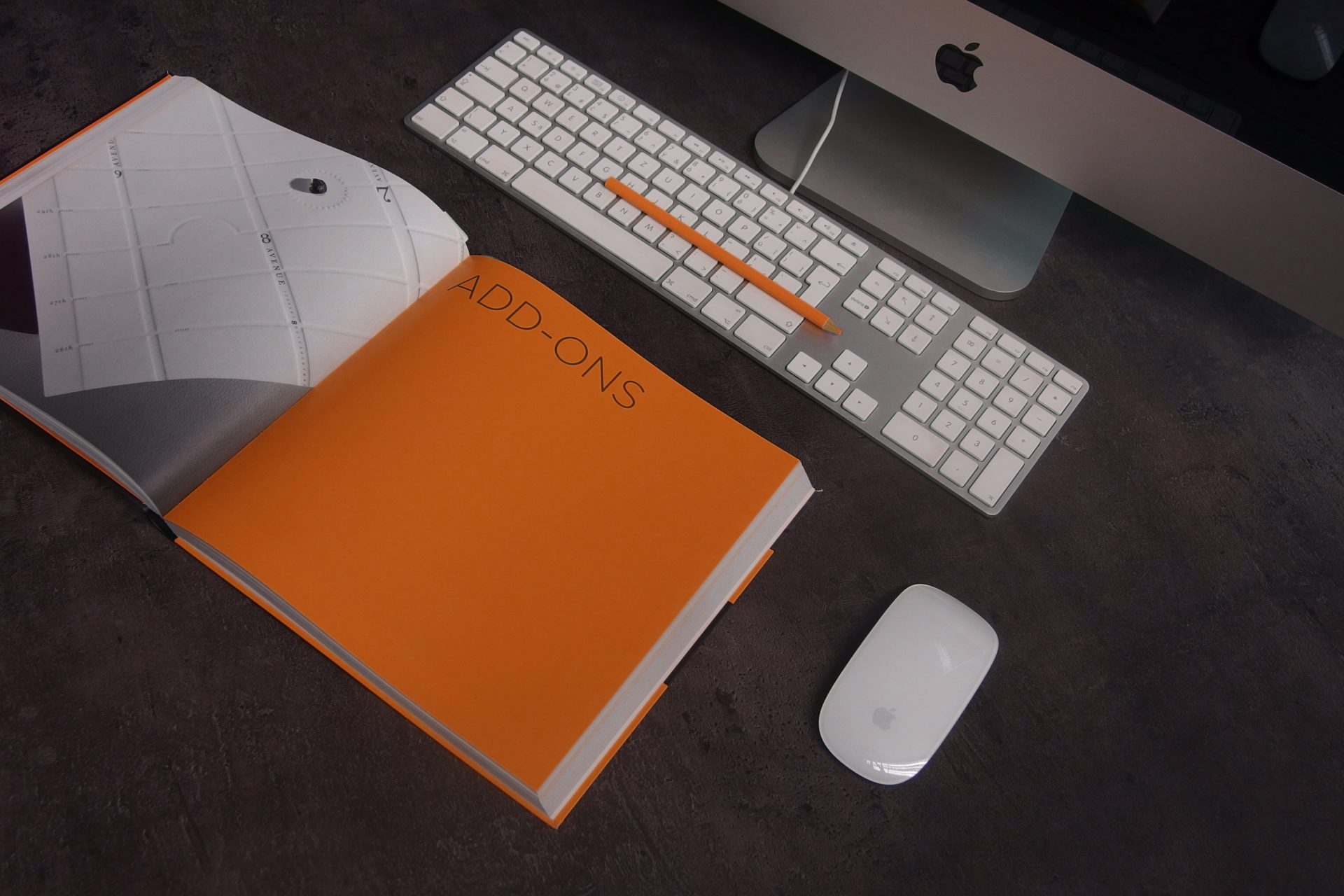 Website Content
The nuts and bolts of your website so to speak. The content! We've broken this concept up into a list of images, mock-ups, text wording content and your logo. Depending on your website requirements what you will need may differ, or you may need to provide us with more content. For example; videos, PDF or any other graphics that you require within the design. Your mock-up provided should reference the file names of any particular content you require to be within the website design.
Images
All of the lovely photos you would like displayed across the pages of your website. We'll let you into a little secret. Eye-catching images that give an instant wow factor are an integral part of any website design. If you have really strong and powerful images, the design of your website will instantly look more impressive. We would thoroughly recommend hiring a professional photographer where possible. Providing us with the most high-resolution photos you can get your hands on. This will ensure your website design gets the quality it deserves. Here at Primal Space, we now offer professional website photography services in and around the Edinburgh area.
If your budget can't stretch to paying for a photographer to come to site for a half day or full day, then perhaps look at how you can obtain copyright free imagery for your website online.
Mock-ups
A mock-up in terms of website design is a document showing how you want that page of the website to be laid out. We receive mock-ups from clients in many forms. Some are more sophisticated than others. But it is an integral part of the preparation process of website design. Without a mock-up being provided to us. It's very difficult to get a clear idea of how you want your content displayed on each page. There are a whole variety of formats in which a website design mock-up can be provided to us. You can provide hand-drawn mock-ups to us. Or you can go to the other end of the spectrum with this process. And provide wire-frames showing each page of your website. Mock-ups can be provided as a Word Document. Or as a PDF. Or like we say if you are hand drawing your mock-up. You can even just scan that and email each page to us. Or if easier you can post the mock-up to us, and we'll scan each page at this end.
You may also wish to provide us with website screenshots representing particular elements or functions of existing websites that you would like to be featured within your own new site.
Text Content
All of the words that you want each page to say. The wording for text content should be detailed in a separate document for each page. The text content can be provided to us as a Word document (.doc). Or as a Text document (.txt). Either is fine.
Before your project commences we'll have established how you would like to share your content with us. Whether this be via a shared access Dropbox or Google Drive folder. This is all part of your website design project management plan which we will have put in place and provided you with ahead of development.
Logo
If your logo is not being purchased through us. You'll need to provide us with this. The logo asset files should be provided as a .ai or .eps file type. This allows us to edit the logo's design and size where required. The logo is often edited purely for the purpose of the website design.
If you don't yet have a logo for your website, reach out to us for a quote for our graphic design service. We can therefore design a professional logo for your business as part of the build.
Access to your Domain and Hosting
If your domain was not purchased through us here at Primal Space. And/or you have your hosting with another company. For us to be able to implement your website live. We will require login access to our domain and/or hosting control panel to apply the settings. Even if you have your domain purchased elsewhere. But you are having your website hosting supplied through ourselves Primal Space. We will still need access to the domain settings to apply changes there to point to the new website.
Dropbox or Google Drive
We use Dropbox or Google Drive for all content to be issued to us. We'll provide you with access to folders for each piece of content to be uploaded to. The folders are secure and only accessed by ourselves and you the client. It's recommended for you to install DropBox on your computer for ease of file upload. You'll also be able to see the folders being updated by us. If we add content to them after you have uploaded your website content. We have a large Dropbox business account. So storage space is not an issue. You can provide us with as little or as much as you want.
Shortlist
A concise bullet point of the core concepts of what you will need to provide us with, in advance for your shiny new website:
Concept/Idea/Vision
Website Content (Including images, text content etc)
Colour Scheme (If you have a preference/specific requirement)
Mockup(s)
Domain/Hosting Access
We hope you've found this post helpful and have now deciphered what you will need to get going with your websites build. If you're ready to get started with your web development project for your business. Or if you have an idea in mind and looking to get some more information before taking the leap. Then please don't hesitate to contact us. We'd love to help you bring your ideas to life.