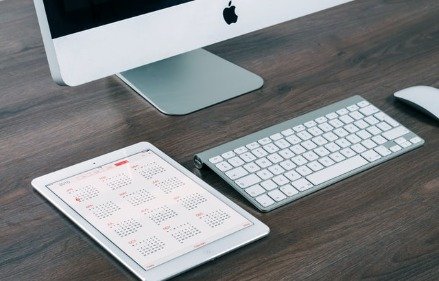 12 May 2020

Digital Licence Best Practices

In this post we'll talk about why you, as a business owner, should own your digital licences. Not only for your website, but also for all digital related platforms and services. As you know for both WordPress and Magento there are many plugins, both free and paid. Your website developer uses them to add functionality and design elements to your website. So in this post we'll talk primarily about these. But also why holding all of your licences independently, as opposed to relying on your developer, is extremely important.
Why It's Best That You Own Your Licences
Until now our agency has absorbed the cost of some of these paid digital licences for our clients. By paying for a developer licence and ongoing update fees that are required to maintain the service you receive. However there are many benefits to you, as a business, owning the licence for your own website. Along with all of the other licences that are required for your business to run smoothly.
These include licences for Google Analytics, allowing you to gain valuable insights about your website traffic and user patterns. As well as Office 365 for your email management. We've outlined a few reasons to help you have a clearer understanding as to why owning your licences outright is invaluable for your business.
Plugin Updates
When you purchase your licence you're provided with a unique key code. This is entered as an access code on your website, showing that the licence is connected to your website independently. While also allows you to update your licence ongoing to receive the most recent features. Ensuring that the most updated version of that plugin or service is provided to you.
It's extremely important to access these updates as often as they are available to maintain your website security. Performing these updates regularly helps prevent hacks. While ensuring that your site is always running optimally. Keeping functions or design elements compatible with the main platform and other integrations. Basically ensuring they're all speaking the same language and understanding one another to limit the risk of malfunctions.

When looking for a digital agency, it's important to opt for one who offers a website maintenance package in addition to their other services. This means that you'll pay them a monthly or annual fee to maintain your website. Including the performance of service updates to plugins and other software. Keeping the site performing at it's best. Providing the best visual representation and marketing tool for your business online.
Allows You to Access Plugin Support
One of the great benefits of having your own licence for premium plugins is that you get to benefit from plugin support. Particularly important if you are moving to a new developer with an existing website. Perhaps one that has not been updated since the time of creation. In this instance, it's likely that many of your websites plugins have not been updated in quite some time.
As a digital agency, we'll often need to access the support for these plugins, so having an independent membership. As opposed to piggy-backing on the membership of your previous developer, is crucial. Giving us permission to perform the required updates on your website and allowing us to proceed with development.
Meanwhile, you may be in the position where you are updating your site in-house and are no longer in contact with your original developer. You need to have the ability to do so freely, without being tied under the constraints of not having an independent licence.
Keeping Your Site Safe & Secure
Another important element of having independent licences for your business is that they keep your site, and all of it's data, safe and secure. We've already talked about preventing hacks and malfunctions with plugin updates. However another point we haven't covered is future proofing your site by selecting premium services.
When building your website, we always opt for plugins that are built by large development companies, such as WooCommerce and Yoast for example. These are preferred and deemed more secure than smaller independent developers. Although you do have to pay for these plugins, you also get to benefit from the longevity and stability of the company. Safe in the knowledge that the plugin will continue to be updated forevermore as there are multiple hands working in the background.
As opposed to undertaking the risk of a free plugin that has been created by a single developer who may never update the plugin again. Therefore putting your site at risk. This can often lead to greater financial implications of remedying the issues. Or perhaps losing a key part of your websites functionality if the neglected plugin is left onsite.

Giving You Control As A Business Owner
An underlying theme throughout this post, and a reason why you should own your plugin licences. Is really that it gives you freedom and control as a business owner to have full access to every area of your business. Down the line you may leave the business, or your business may be sold to someone else. So it's important that all of the licences and tools that help your business run are kept securely in-house where you have full access.
Likewise, you may wish to cut ties with your existing developer. So having all of your own licences will make this transition smoother. Meanwhile if your current website design agency was to go under tomorrow, how would you access this crucial information that allows your business to operate online. It's a scary thought, but it's always a possibility. Particularly in times of such uncertainty. As a result, we're encouraging all of our clients to be proactive. Owning these licences personally, so these scenarios are never a concern.
Understanding Digital Licences
Now that you're aware of the benefits of owning your digital licences. How do you know what ones need to be updated annually? At Primal Space we'll be able to prompt all our existing clients when they should purchase these licences. Even the most premium licences have pretty negligible costs for the annual service that they provide. They should be treated in the same way that domain renewal and website hosting is. In that they are a vital part of the marketing of your business online.
Meanwhile all new Primal Space clients will be provided with a list of plugin requirements. As well as a full breakdown of costings, at the time of the website built. We'll also provide full instructions for all clients, both new and existing, on how to access these licences and purchase them yourself online.
If you have any questions relating to licences, or about any of our digital services, then please feel free to contact us to discuss in more detail. You can also find a whole variety of user guides in the blog area of our website.
Want to have more control over updating your websites content? Check out our WPBakery Page Builder user guide to learn more.