Black Friday E-Commerce Guide
Many businesses consider Black Friday their most profitable weekend of the year and the unofficial kickoff to the Christmas shopping season. Our Black Friday E-Commerce guide is compiled to support your business growth. Packed with strategies and tools to prepare your e-commerce business for your most successful Black Friday weekend. Because a successful event doesn't happen by chance. It's about preparation behind the scenes and building anticipation and excitement with your audience well in advance.
Black Friday weekend lands on the final weekend in November. So there's plenty of time to get organised.
Preparing For Black Friday
Let's dive in and take a look at how we can help you prepare for the big event. There are many ways that we can support your website and digital marketing success. As an e-commerce specialist agency, this time of year can often be our busiest. So we encourage you to get website development work booked in early to avoid delays or disappointment.
Website Preparation
The preparation for a successful Black Friday event begins by getting your website ready for higher than usual traffic levels. This is crucial to ensure that your site remains responsive and available when a surge in visitors occurs. A slow or poorly optimised website can turn potential customers away. Ensure your site loads quickly, is mobile-friendly, and offers a seamless shopping experience. Test your site's performance and user-friendliness in advance.
Preparation can include using a CDN to distribute your site's content across multiple servers, compressing and optimising images to reduce page load times, and choosing a hosting plan that can handle traffic spikes.
Is Your Site in Need of a Refresh?
Investing in upgrading your e-commerce site now can pay off dividends when Black Friday weekend finally does roll around. Not forgetting the busy shopping months of November, December and January. Audit your website performance and consider the following.
Most buyers shop from mobile – is your website mobile friendly?
Improving your website speed will ensure that buyers stay on your site for longer
Simplify purchase by reducing steps in the process, making it easier and faster for customers to buy
SEO improvements bring more of your ideal customers into your world
To further prepare your site we would recommend creating a dedicated Black Friday landing page to showcase your unique offerings.
Create Eye Catching Promotions
Black Friday shoppers expect great deals. Plan attractive discounts, bundle offers, and limited-time promotions that will catch the eye of your target audience. Highlight these offers prominently on your website and in your marketing materials. This could include an attractive promotional banner and images. As well as links to specific products and promotions that you'd like to share on a dedicated Black Friday page on your website. This can be created in the backend of your site and pushed live during the week of Black Friday. We'll then be able to disable this page after the promotion has ended.
Create Gifting Guides
Another recommendation would be to create blog posts with specific gift guides. These can be great for targeting your ideal customers as well as sharing socially and included within email campaigns leading up to Black Friday. Blog posts are a valuable tool for e-commerce businesses to drive organic traffic, engage with their audience, and ultimately increase sales. When used strategically, they can be a cost-effective way to build brand awareness and customer loyalty while providing valuable information to your target audience. They also offer value to your audience by supporting them in making buying decisions for the more challenging people on their festive shopping lists.
Black Friday Marketing
Marketing your offers shouldn't begin on Black Friday, as it can take 7-10 exposures to create trust and fully engage your audience. Use digital marketing through social media and email campaigns to create excitement and curiosity. This can begin weeks before.
This is important as you're not the only one vying for your customer's attention at this time of year. Consider your ideal customers and curate your offerings to fit their specific needs. Speak to them through your marketing and plan your social media content in advance. If you haven't already, check out our post for guidance on how to create an ideal customer profile and narrow down your niche.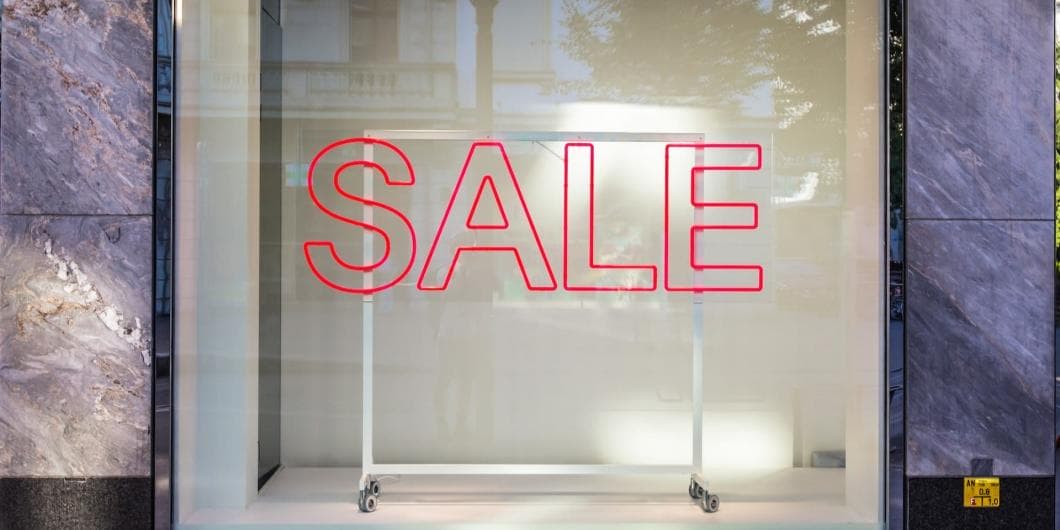 Build Your Email List
Are you using email marketing as part of your digital marketing strategy? If not, then now is a great time to get started. Start building your list early by encouraging followers to subscribe.
Consider a pre Black Friday sale for loyal customers and email subscribers or exclusive previews, empowering shoppers to purchase early.
Use email to capture abandoned carts. This is a great way to remind customers of the items they are interested in and encourage them to complete their purchase.
Personalise emails with customers' names, this sparks trust and makes communications feel more personal.
Consider offering free shipping, a discount code or free gift with purchase as an incentive to join your email list.
Mailchimp is the world's most popular email marketing platform. Check out their guide on how to build your email list.
Get Ahead of The Competiton
During the Black Friday period, competition is fierce. PPC advertising can give you a competitive advantage. By ensuring that your brand and offers are prominently displayed in search results and on popular websites. Therefore providing you with immediate visibility to reach your target audience quickly. While delivering flexibility in terms of budgeting and ad spending.
Remember that Black Friday is not just about a single day. It often extends to Cyber Monday and even the weeks leading up to and following these dates. A well-planned strategy that focuses on customer experience can help you get ahead of your competition. While making the most of this crucial sales period.
A Few More Suggestions to Help You Prepare
We've gone into detail in this post about the ways that we can support you in preparing for Black Friday. Whether that be developing and enhancing your website. Or managing your digital marketing strategy. However, there are many ways that you can prepare your business (both online and offline) for this upcoming season. Below we've listed some ideas that you may consider applying to maximise your success.
Create discount and promo codes
Show soon out of stock promos to create urgency
Show special offers when customers add products to their cart
Create bundles with complimentary products to increase average order value
Implement strategies to encourage customers to purchase additional items like unlocking extra discounts when you pass a purchase threshold
Display the quantity remaining in stock of a product to create FOMO (fear of missing out)
Ensure you have enough stock to meet the increased demand
Send out teaser emails and early access offers to your email subscribers
Use platforms like Instagram, Facebook and TikTok to showcase your offers
Prepare your customer support team for increased inquiries
Communicate clearly with customers about shipping times and any potential delays
Reward loyal customers
Consider offering early-bird deals
Create compelling banners and graphics to highlight your offers
Implement countdown timers to create urgency
Set up chatbots to handle common queries
Ensure your payment processing system can handle the increased load
Consider offering multiple payment options to cater to diverse customer preferences
Display customer testimonials and reviews prominently to build trust with potential buyers
Have a clear and customer-friendly return policy in place
Creating A Successful Black Friday Plan
The countdown to Black Friday is on, and it's time for your business to gear up for one of the most lucrative shopping events of the year. Your preparation now is vital to your overall success and we hope our Black Friday E-commerce Guide has provided a helpful starting point.
Begin by creating a plan on what you will be offering including any promotions and discounts. Optimise your website and book work in advance with your developer to avoid delays or disappointment. As we've already mentioned, it's our busiest time of the year, and our availability for development is filling up fast. Other ways you can prepare include preparing your content and crafting compelling Black Friday marketing campaigns. These can utilise email marketing, social media advertising and PPC ads to reach your target audience effectively.
It can be easy to get caught up in the buzz of the weekend but don't forget to plan for post-Black Friday activities too. These could include follow-up emails, upselling, and retaining the customers you've gained in the lead up to Black Friday to further nurture those customer relationships.
Black Friday is not just a day; it's a season. Prepare your e-commerce business in advance to thrive through the festive period and create momentum into the New Year.
Contact us to create a digital marketing strategy and ensure your website is performing at its best!