29 Jul 2015

Magento E-Commerce Open Source Software

Magento is the most commonly used eCommerce software globally and is our e-commerce platform of choice. Here at Primal Space, we design all of our online retail e-commerce websites with the Magento platform. It is an incredibly powerful open source tool that can be used to build stunning websites, that are still remarkably functional and flexible. We develop and design e-commerce websites in both the Magento1 and Magento2 versions of the platform from Magento.
Magento for E-commerce
All of the websites we build with Magento are created on their Community platform. See our previous web creations for examples of beautiful websites created recently using the Magento e-commerce software. Big brands like Helly Hansen, Nike, Harvey Nichols, Fred Perry, Oddbins, MissGuided, Kurt Geiger, Mothercare and Gant for example, were all built using Magento too. Still to this point that we are writing this article today all continue to use this platform for their online store. So you can see on their websites the capability that it has for creating large scale websites that can be used to sell globally. The majority of this list of websites will be using the Magento Enterprise version, as opposed to the Community version which we use heavily for our e-commerce web design builds.
Other eCommerce systems are available, but for us Magento is head and shoulders above the rest and we eagerly await their update to the Community edition 2.0 which is supposedly due to launch later this year. We are aware of some websites using Magento that have over 1 million products in their catalogue, and still function fantastically well and have impressive page load speeds for both product pages and category pages. Which really shows how powerful the platform is, the skies are the limit with it!
A recent project we've built in Magento was Lily Paris Jewellery. A few screenshots of the design can be found below: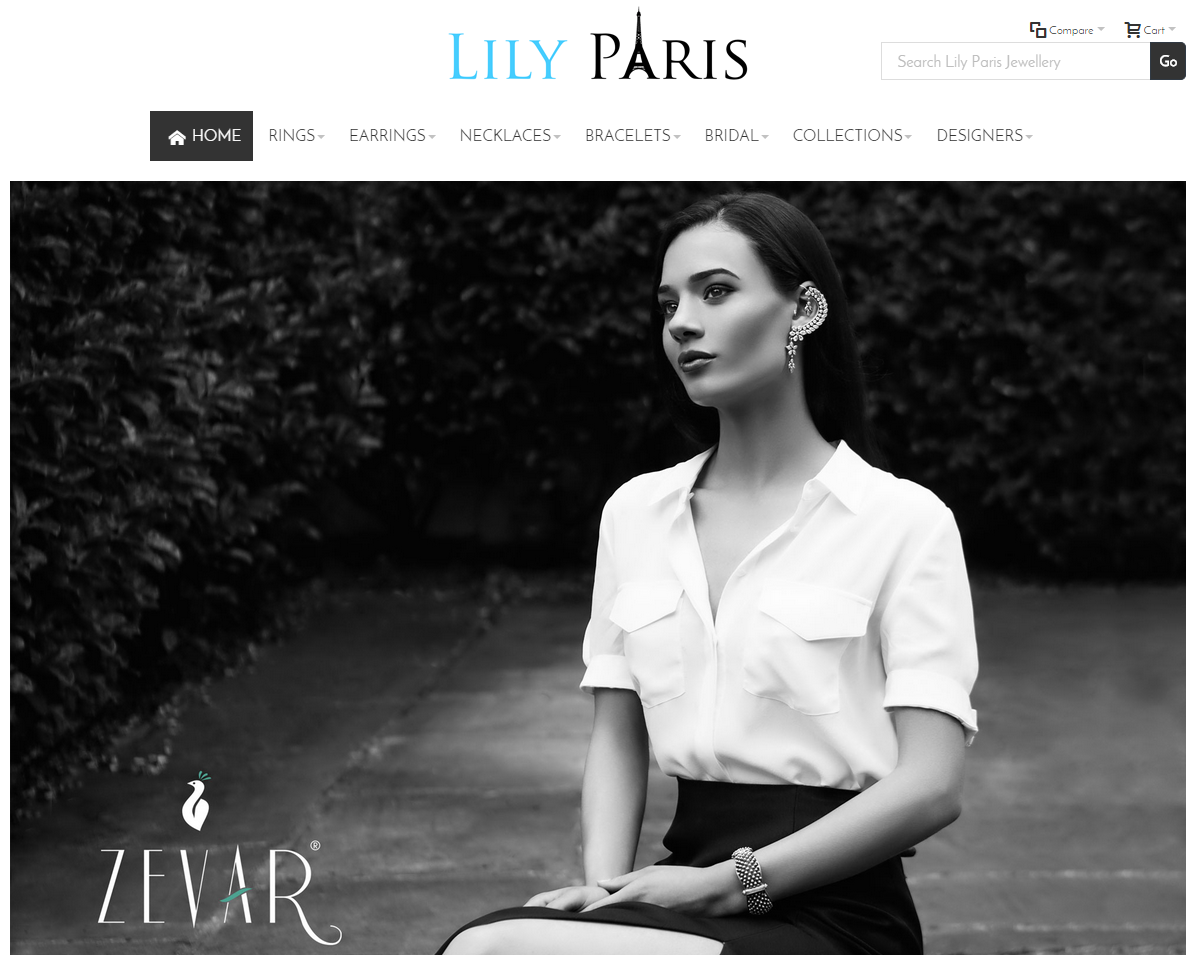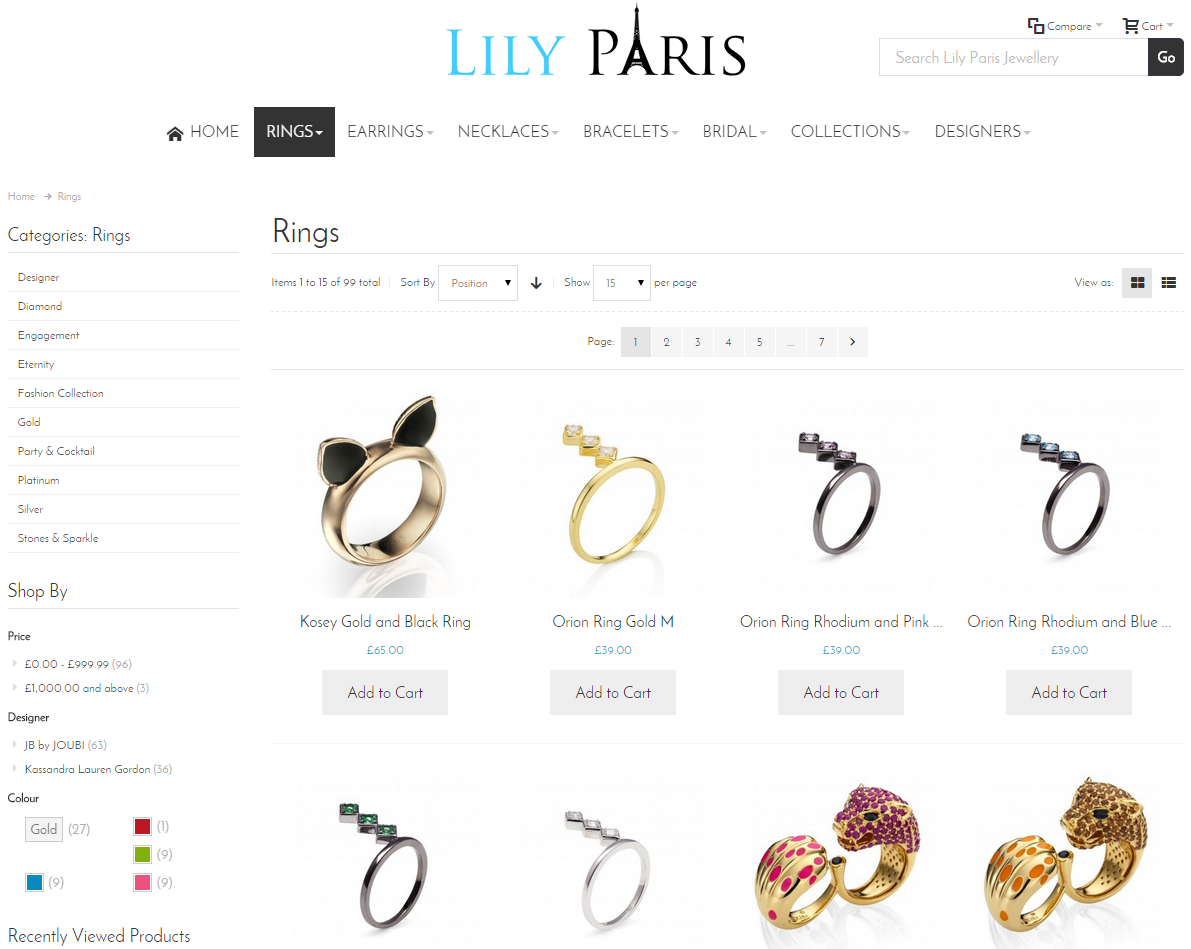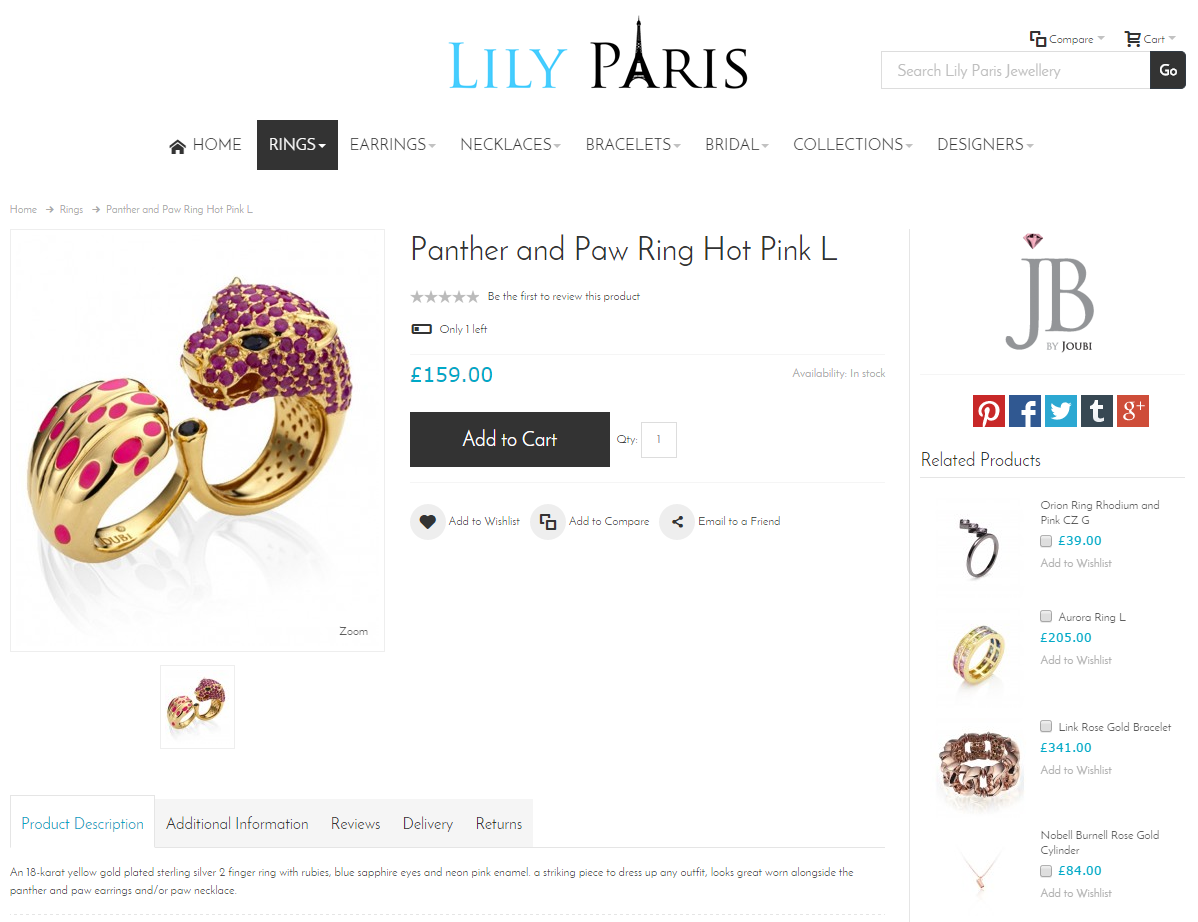 We are always in the middle of some kind of Magento e-commerce build. All of our previous completed work designed using Magento software can be found our portfolio of websites in the creations tab on this site. We are specialists at e-commerce website design in Edinburgh so you needn't look any further now for your online selling requirements. No project will be too small or large for us, and we welcome enquiries from an organisation that already have an e-commerce too and are looking to improve it to increase their web sales. We now offer Magento training in Edinburgh too.
If you're looking to have a website developed from a Magento platform, please don't hesitate to drop us a line. We offer a free quotation service, all it costs you to obtain a price from us is the time it takes to send us the email. The more information you can give us about your planned e-commerce project the better. Our email to get in touch is [email protected] to provide us with details of the website project you have in mind, or you can use the contact form on our contact us page too to provide details of your digital project.